Home

/

Domestos Power 5 Chlorine Toilet Block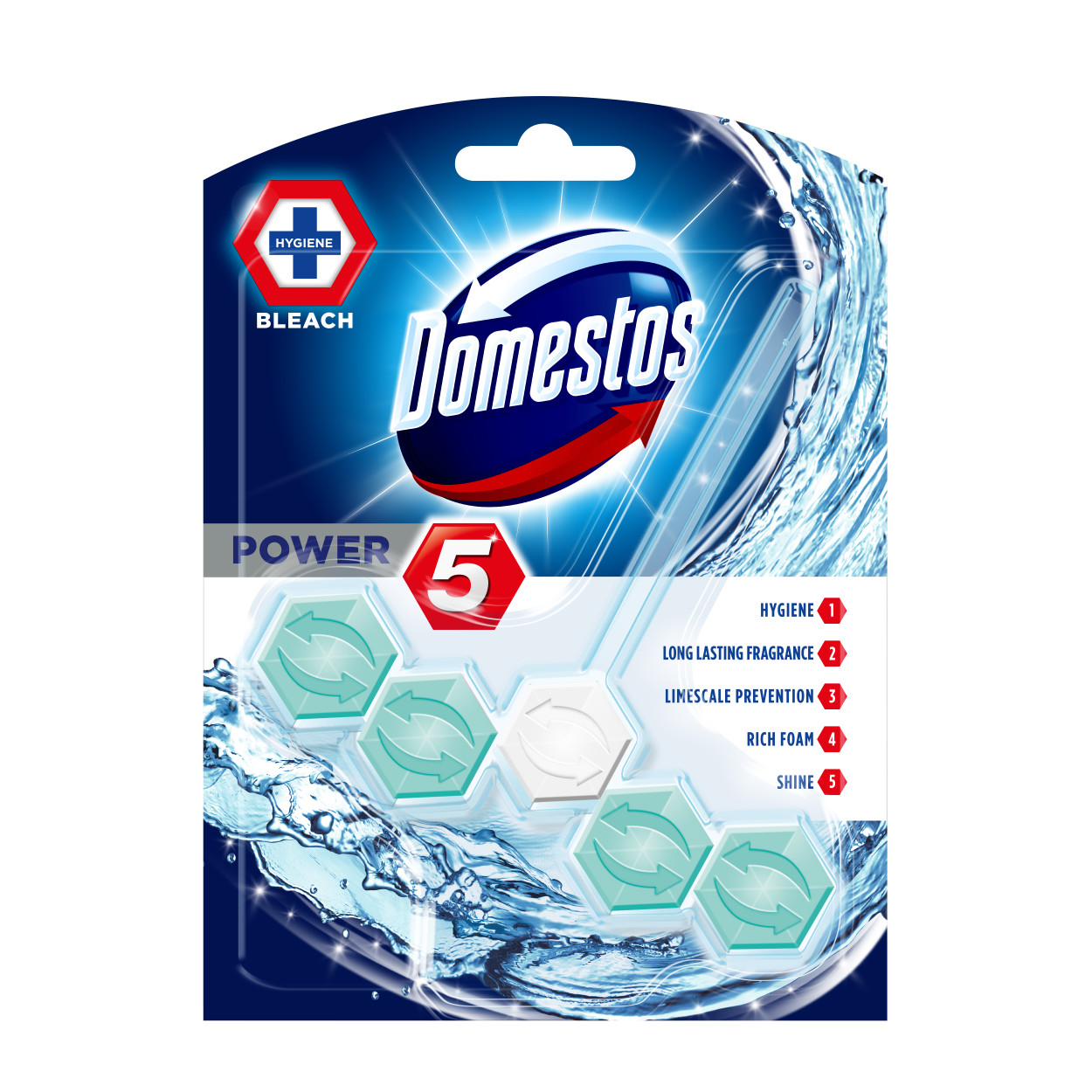 Domestos Power 5 Chlorine Toilet Block
For an all in one toilet rim block, try Domestos Power 5, offering five key benefits in one block. Flush after flush, Power 5 Rim Block releases a rich foam, prevents limescale, removes dirt, and leaves the toilet bowl shiny, all while releasing a fresh and long-lasting fragrance in your bathroom.
Maintaining the freshness and cleanliness of your toilet has never been easier thanks to Domestos Power 5 Rim Blocks.
Benefits
A perfect combination with toilet bleach for a fresh germ-free toilet
Hygiene, long lasting fragrance, limescale prevention, rich foam and shine
>30% Anionic surfactants

5-15% Non-Ionic Surfactants

<55 perfume, aromatic hydrocarbons, phosphates, Chlorine based bleaching agents, Citral, D-Limonene, Linalool.