Home

/

Domestos Zero Limescale Ocean Toilet Gel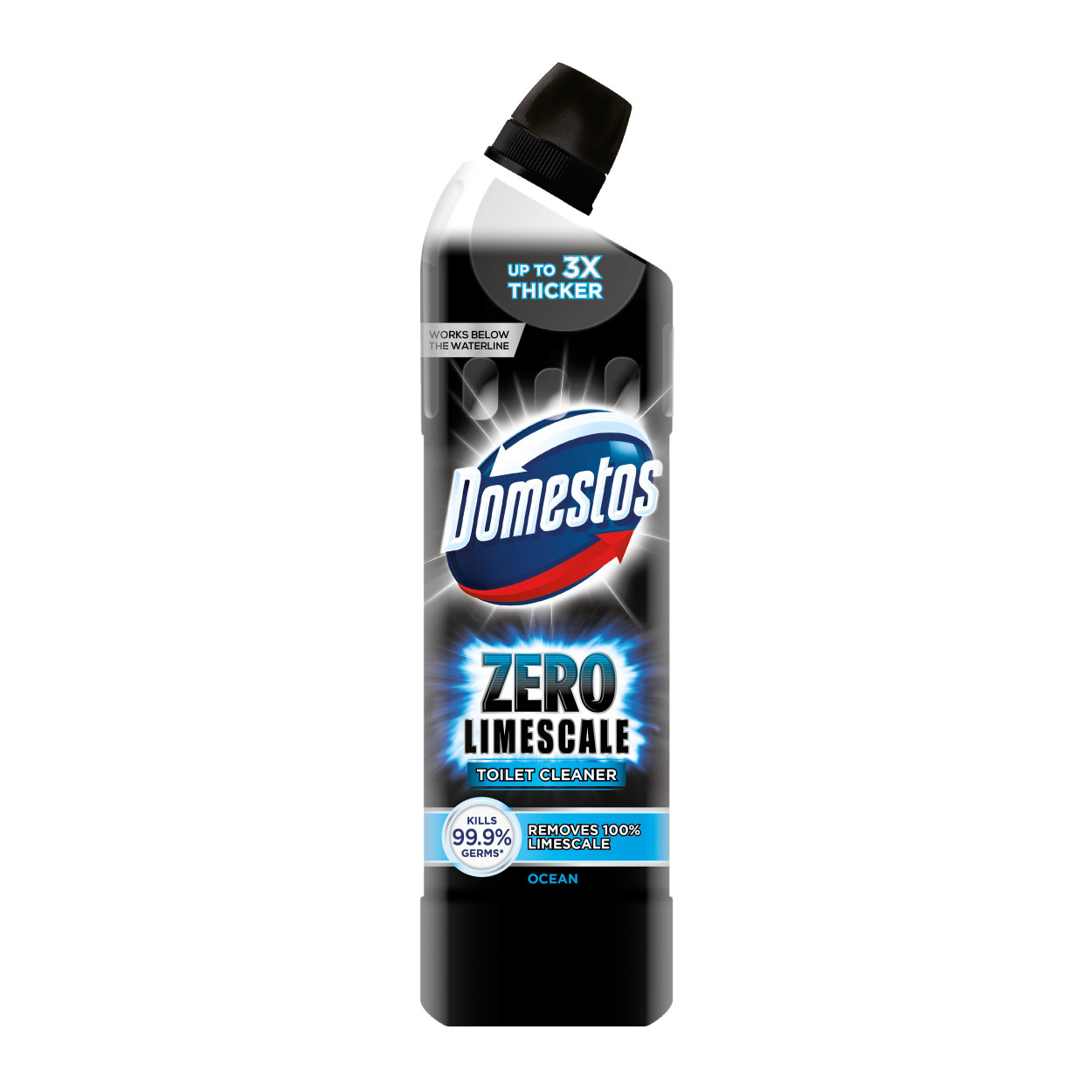 Domestos Zero Limescale Ocean Toilet Gel
If you're constantly battling limescale in the toilet, team up with Domestos Zero Limescale to get rid of both germs and toilet bowl stains while getting rid of limescale. Domestos Zero Limescale is three times thicker than ordinary toilet limescale removers and works quickly to remove limescale from toilet bowls and kill germs.
Benefits
Kills 99.9% germs and removes 100% of limescale
3x thicker than ordinary toilet cleaners and descalers
Scented toilet cleaner that works below the waterline
Disinfectant: Hydrochloric acid 8g per 100g.

<5% Non-ionic surfactants, Cationic surfactants, Perfume.