Home

/

Domestos 3 in 1 Ocean Rim Block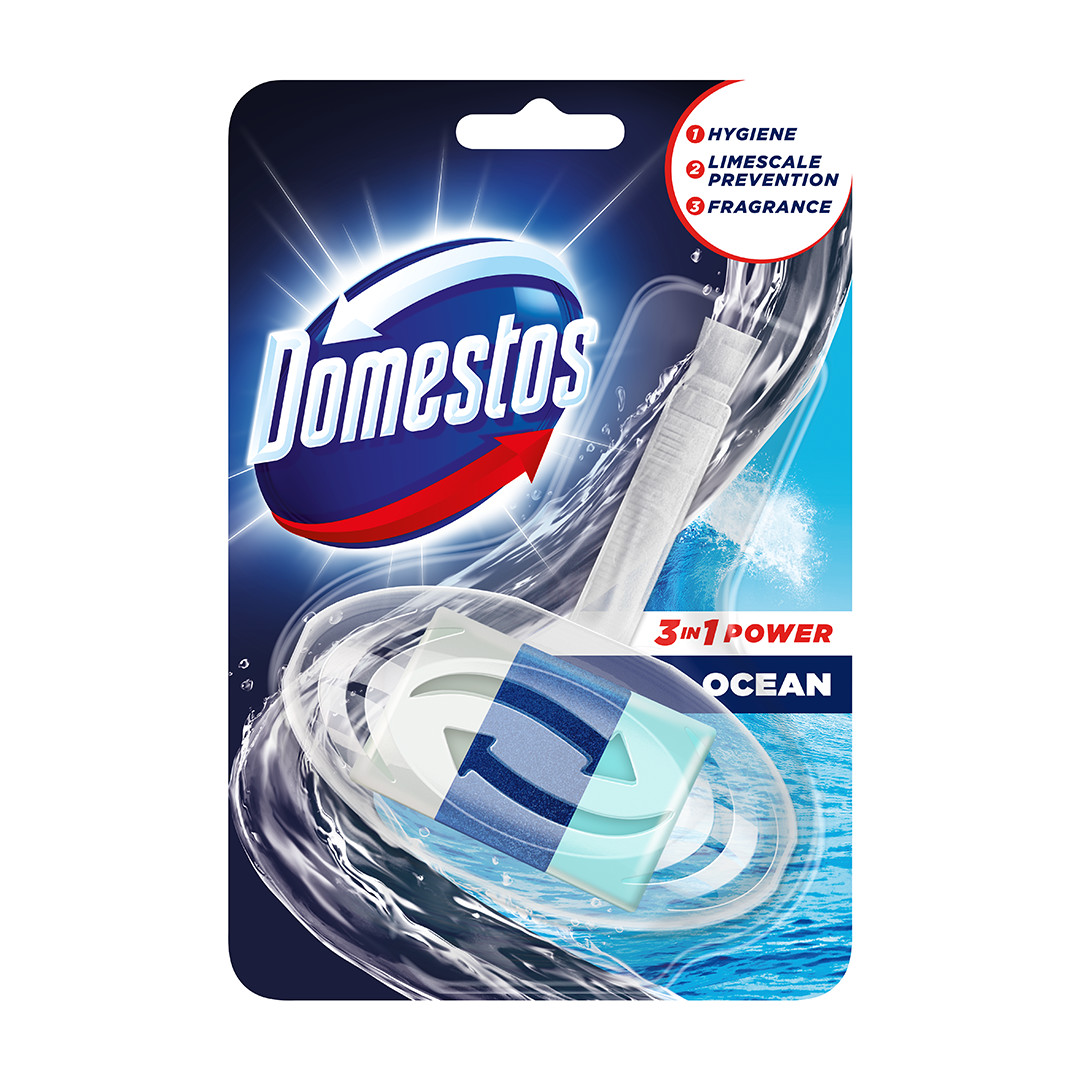 Domestos 3 in 1 Ocean Rim Block
Domestos 3 in 1 toilet block offers an innovative cage with an adjustable hook, designed to perfectly fit to your toilet bowl, helping the release of active cleaning ingredients. Domestos 3 in 1 toilet block offer a unique combination of 3 layers for 3 functions: cleans where bacteria hide, shields the toilet from the return of limescale and leaves a fresh scent. Maintaining the freshness and cleanliness of your toilet has never been that easy with Domestos 3 in 1 rim blocks. And for a total toilet hygiene, try our toilet cleaner: Domestos bleach for a long lasting protection against germs. Domestos toilet bleach and Domestos rimblock are the perfect combination for a fresh germ-free toilet! Domestos, fighting poor sanitation globally, already helped 6 million people gaining access to a clean and safe toilet, and more than 75,000 children have benefited from clean water and toilet facilities in their schools, helping improve attendance and educational achievement. Support our work and help to empower millions families to have a clean and safe toilets. Visit Domestos.co.uk to find out more. Domestos is the No.1 Toilet Brand in the UK (based on value and volume sales) – Nielsen 52 w/c, December 2017
Benefits
From the UK's No.1 Toilet Brand
3in1 Rim Block
Cleans, freshen and prevents limescale
Leaves a fresh scent
A perfect combination with toilet bleach for a fresh germ-free toilet
Simply pop it on your toilet rim and it'll clean with every flush!
Hang over the rim of the toilet bowl making sure it is in the flow of the water by adjusting the length of the hook. When finished shake any leftover material into the rubbish bin, this includes any un-dissolved gel remaining after the block is dissolved, then replace with a new Domestos rim block. Wash hands after handling.